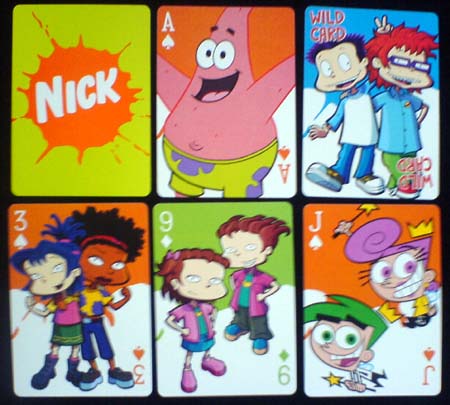 Have you just been begging for a reason to boycott Dora the Explorer, to rid your home of all things Spongey, or to reduce the time your kids spend online or watching TV? Well here is a really good reason and one you can explain to your kids. I am hereby boycotting Nickelodeon.
It isn't often I boycott things or get too riled up about issues, but this one has me steamed and willing to boycott to the hilt. I checked it out by going to
nickjr.com
and sure enough, down at the bottom, listed under "nickelodeon kids and family websites" you will find 5 links to addictinggames.com which is host to some very very disturbing games gear towards kids. For Nickelodeon to do this just boggles my mind. I know lots of parents who consider NickJr to be a safe site for their kids to play online. But if your kid gets curious and starts clicking on things, or hears about this cool site from a friend and goes to check it out, your child might end up playing a game where they get to imagine their teacher naked or mutilate their classmates. Not so sweet, not so educational, not so NickJr, is it?
I sent a personalized letter to Steve Youngwood, Executive Vice President, Digital, Nickelodeon kids and family group. Tomorrow I'm going to tell my kids what I told Mr. Youngwood: that until they stop supporting such a heinous site and issue a grand scale apology to all the families and children who's trust they have betrayed, that we will not be renewing our cable once we move, that from this day on my children will not be allowed to watch Nickelodeon, that all Nickelodeon sites will be blocked on our computers, and that not a single cent of ours will be spent on any Nickelodeon licensed merchandise.
I won't ask you to do the same, I just wanted to let you know this was out there because I was glad someone let me know.