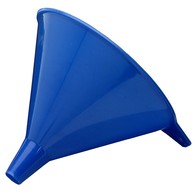 I am totally going to Lowe's Hardware store today and getting myself a funnel. This should keep me from peeing all over my hand every time I go to see the doctor (like today) and have to give a urine sample. Why they think I can aim into that little cup when I can barely reach down there, let alone see what I'm doing... I don't know why I didn't think of this sooner.
On the brighter side of things, if any of you are big pregnant, have little ones at home, and are in serious need of a little rest, I highly recommend getting a non-stress test done. I mentioned to my doctor that I haven't felt the baby kicking lately. She scheduled me for an immediate non-stress test. Now, just like when your kid is on the verge of death and so you finally take him in to see the doctor and he is bouncing off the walls and just fine, until you get home again, this little baby started kicking like crazy as I was going up the elevator. I told the head nurse and she said we should still do the test. It was lovely. For a whole, uninterrupted hour I sat in a comfy, reclining bed, sipping cold cranberry juice, and read an entire National Geographic article without and disturbances. It was heaven. I think I need to go in for a non-stress test at least once a day! =)
Oh, and the baby is perfectly healthy and fine. The doc says he feels around 5-6 pounds which means hopefully 7-8 pounds on delivery. Whoo Hooo. I've been worried about a 10 pounder because of the way I've been eating. And my doctor was totally cool about the fact that I plan to take caster oil on my due date (June 26th). So, besides the pee thing, it has been a good day.